UPDATE (9/10)
Now we're jealous..
As pretty much the whole world knows by now, Rob is on a road trip with his friends (Hi Sam!). He surfaced again last night, this time in Houston.. where he put on an impromptu show at a bar.
@m_arty
was there and shared some of the details after she took a photo with him:
Watching Robert Pattinson sit on a Dracula pinball machine jam on his guitar with a guy with a fiddle. Surreal.
And she wasn't the only one who got to say hi to Rob & his friends!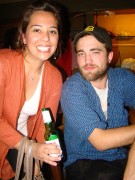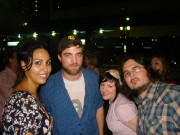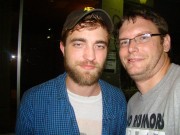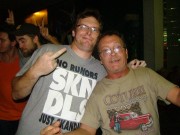 Sam performed a "classic" which got high marks from
@savannahramsey
:)
tonight i confirmed rpatz is as gorg in person as movies/pics. Best "No Diggity" cover @samueltwitt1!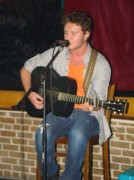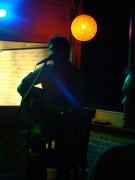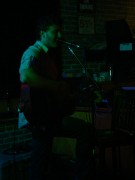 This is how Sam sings that song
for those of you who haven't heard him. That's Rob in the back reportedly making some music.
Seems pretty busy for a Wednesday night, but at least one of the bars he visited mentioned he was there on its facebook page and
later tweeted
he was there:
We had a vampire sighting at Dean's. He was of the sparkly persuasion
What a lucky crowd that got to see Rob & Sam jam. Hopefully Rob shares more of that talent of his in the future. In the meantime, check out some of his music at
myrobertpattinson.com
& also
check out Sam's
.. (he'll be touring soon!).
Fan pics via
source
/
source
/
source
/
source
/
source