Congratulations to Rob and the cast of Breaking Dawn!
Complete list of award winners
Cast accepts Ultimate Choice Award (and Rob gives away the surfboard). Twilight has received 41 awards to date - let's keep it going in 2013!
Short clip of them backstage (via
Access Hollywood
)
HQ pics
Courtney Justice has more on
what Rob was wearing
;)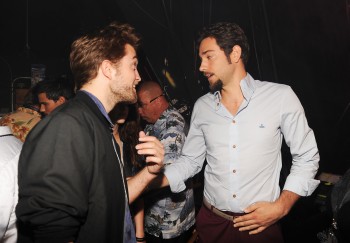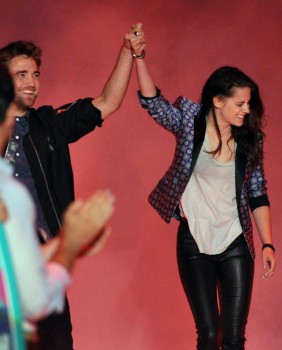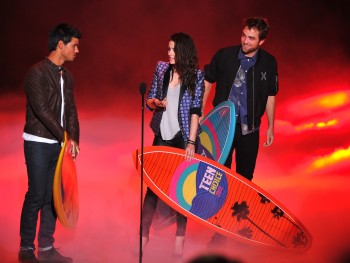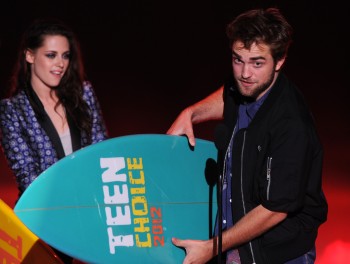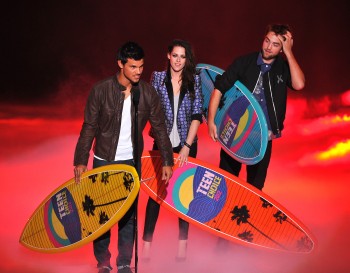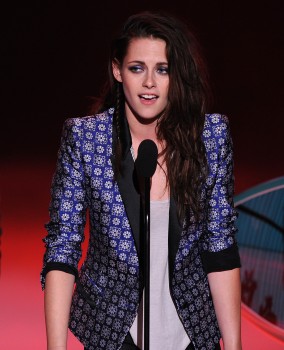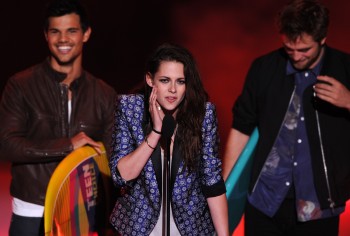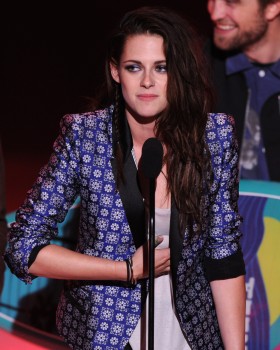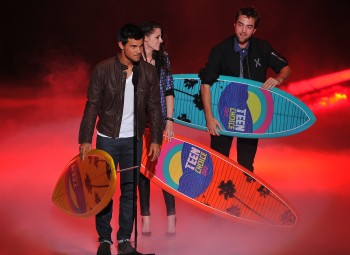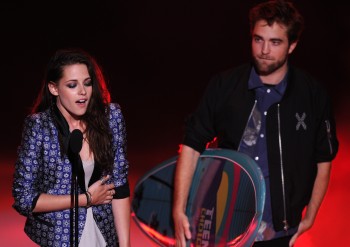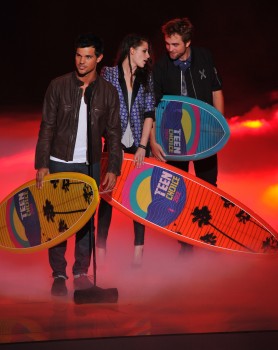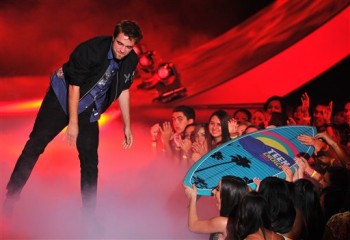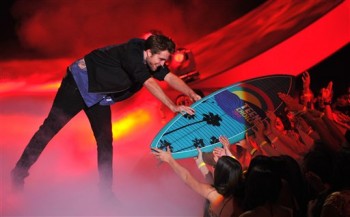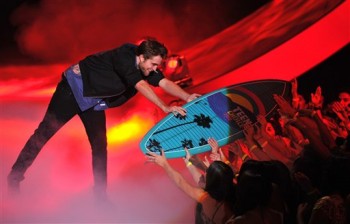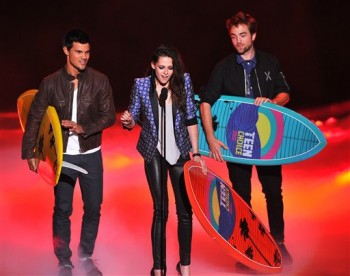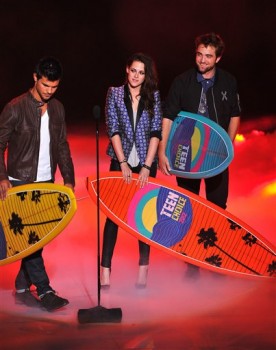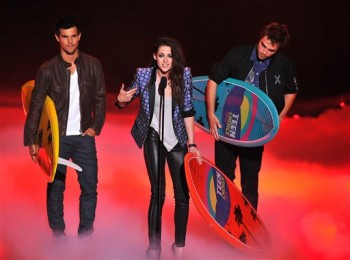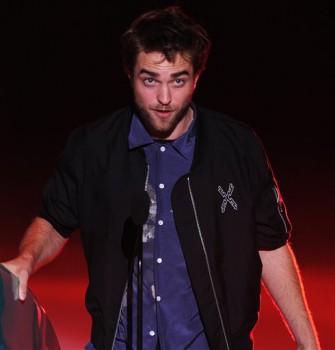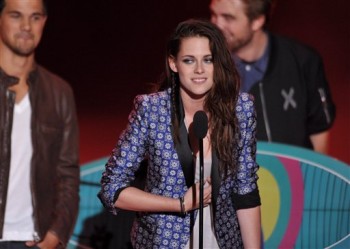 The rest
Caps of Rob giving away the
Ultimate Choice Award
to fans via ToR.
via
/
via
/
via