@courtjustice:

FYI: Robert Pattinson is wearing a "Made to Order" @Gucci black peak lapel Signoria tuxedo.
**The LA Times talks about award Rob's there to present and who he's rooting for -
great first interview!
**
Scoop with Raya
also got a chance to catch up with Rob on the red carpet. He talked a bit more about his favorite nominees.
**Rob talks to Prosieben about
The Rover
, and heading to Australia soon. The
longer version
(with a giggly, huggy Rob, comes from Hungary at about 27:20 (thanks @doszi82) Watch below.
Check out the short version at the
source
or below.
**Rob also talked to City News Toronto about what he misses about that city -
click to watch
(at about 5:15) or watch below.
On the red carpet
Sitting inside w/his beer
Presenting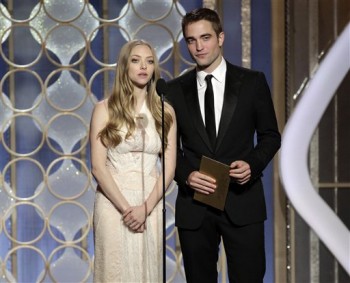 @nepalesruben:

Robert Pattinson and Amanda Seyfried talk in the wings after presenting awards.
HQ


New York Times:

The stars, meanwhile, were caught upstairs by the bar. Eddie Redmayne of "Les Miserables" palled around with Robert Pattinson.
@JustJared
:
Robert Pattinson & Eddie Redmayne spotted catching up at bar 5 min before @GoldenGlobes ceremony started
Rob with U.S. Olympic swimmers Nathan Adrian, Ricky Berens, Natalie Coughlin and Missy Franklin
At the after party (rest of the party pics at the bottom)
Rob's interview on the red carpet (or watch at
source
)
MQ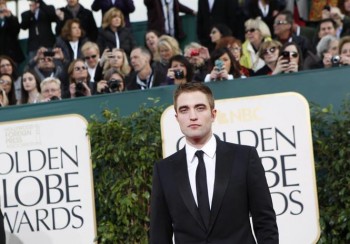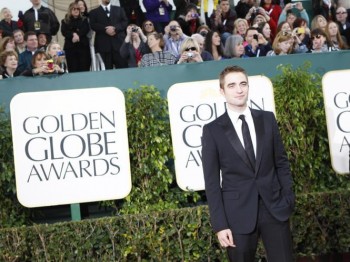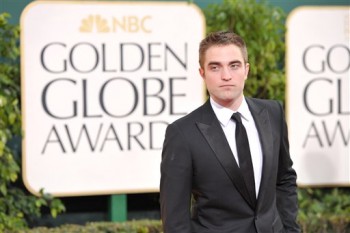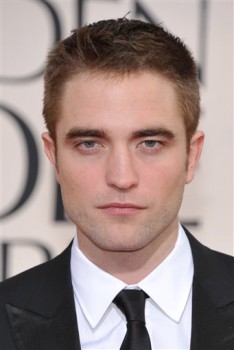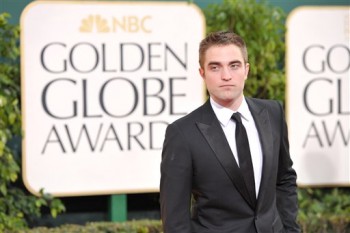 Click
here
for more pics from the red carpet
Press pics/twitpics
One of our favorite pics. A
fan
asked a
waiter
at the awards for a pic of Rob. This is the sweet smile she got in return :)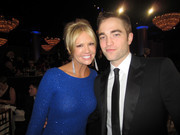 With Nancy O'Dell (Entertainment Tonight)
After Party Pics
With Marie Claire Magazine Editor-in-Chief Anne Fulenwider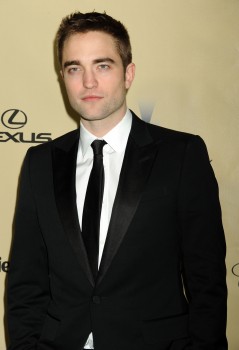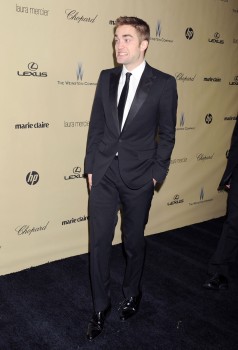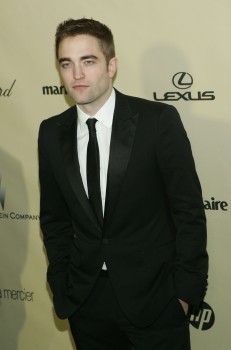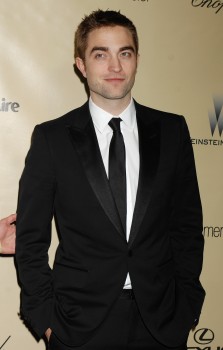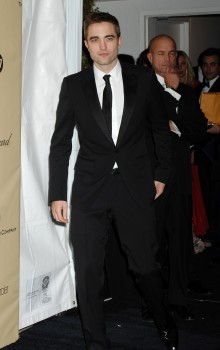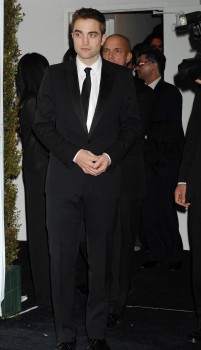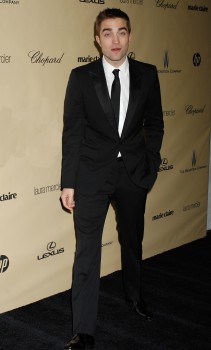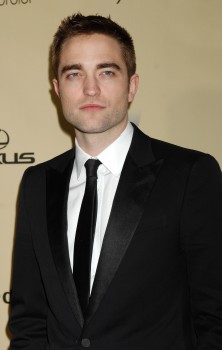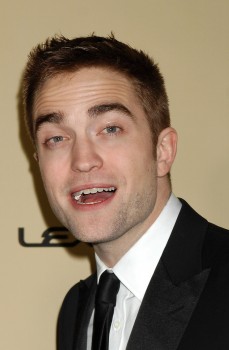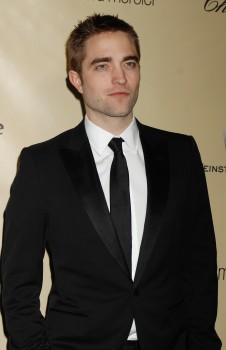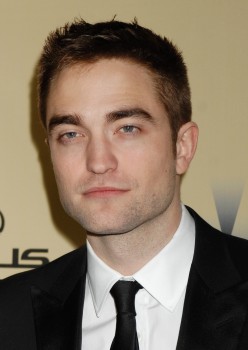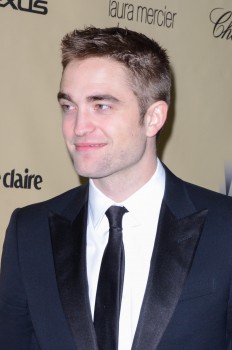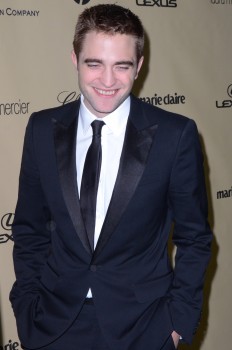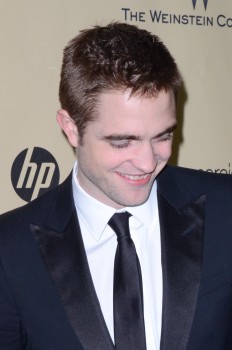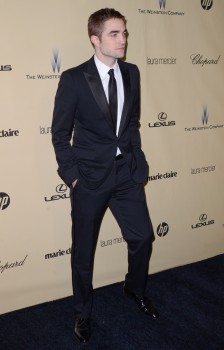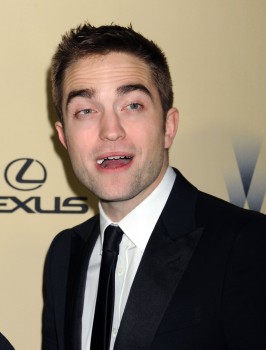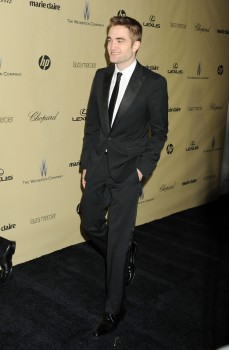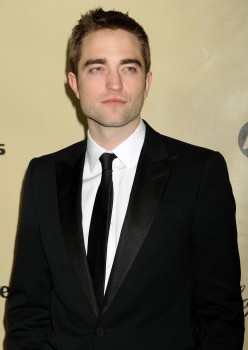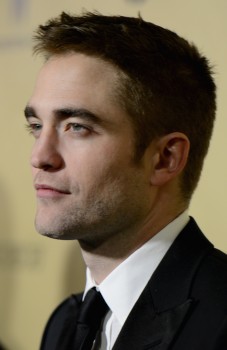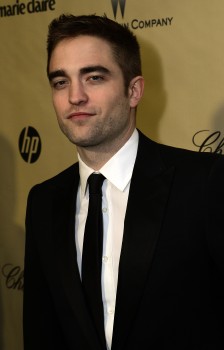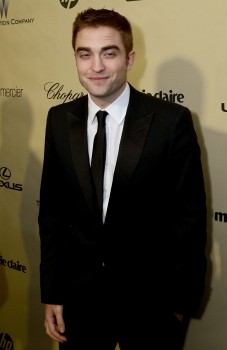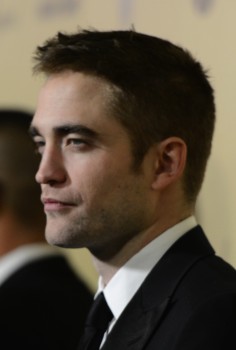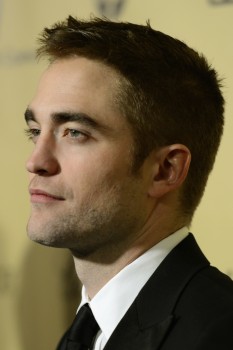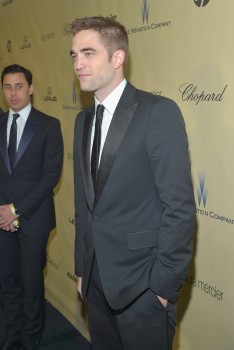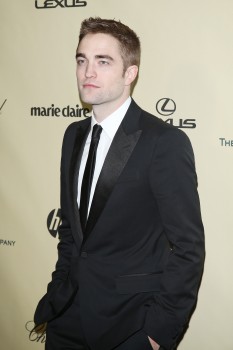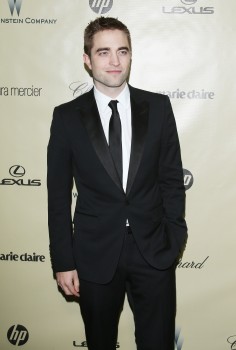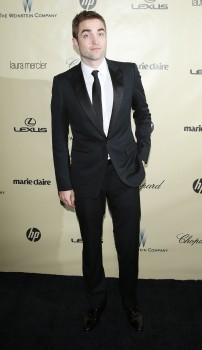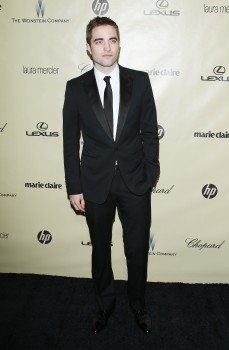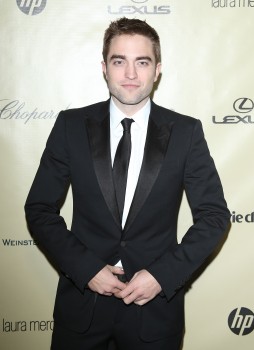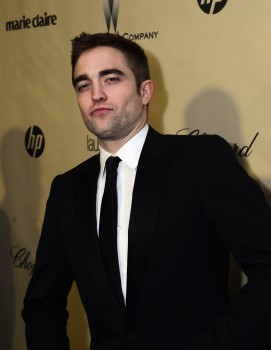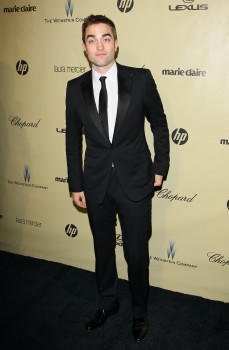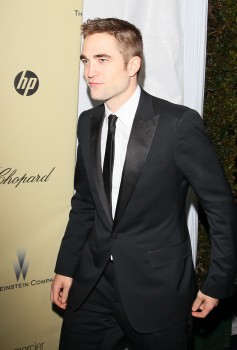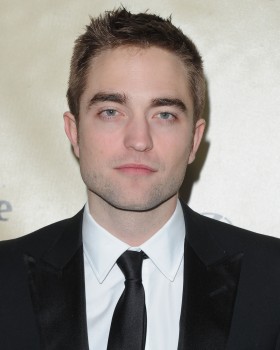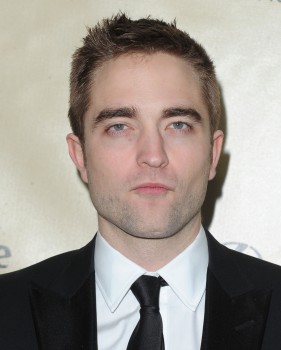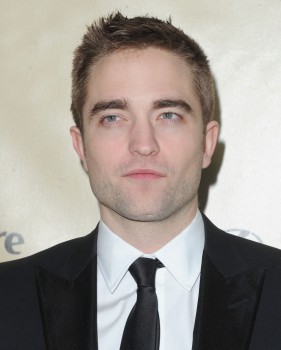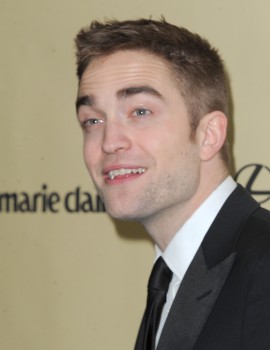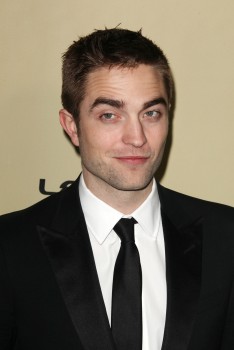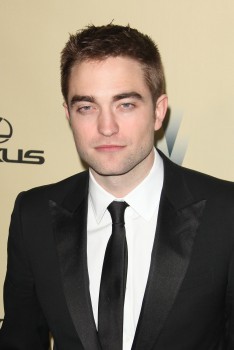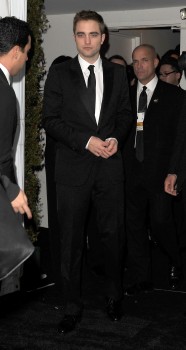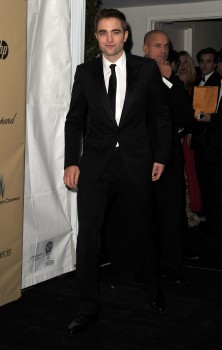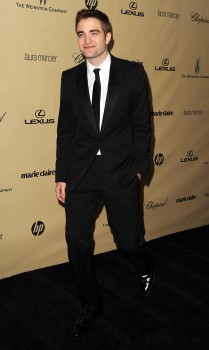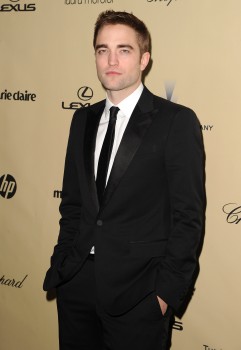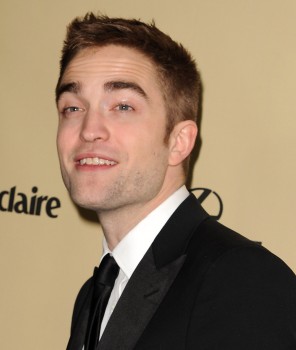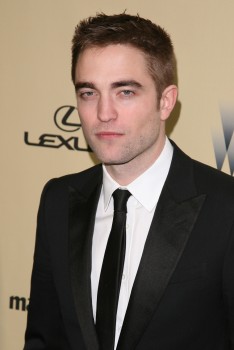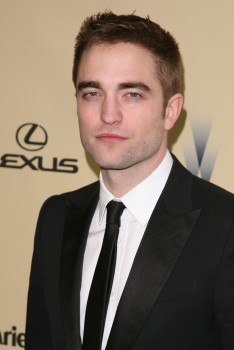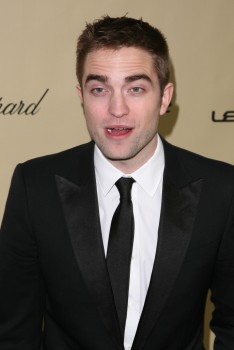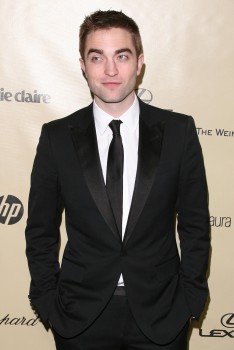 Videos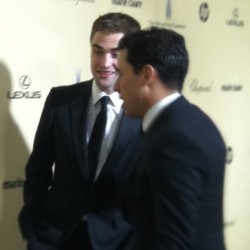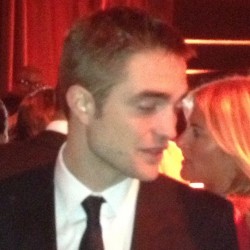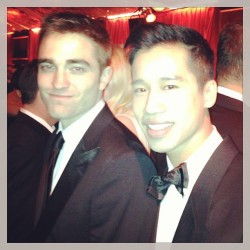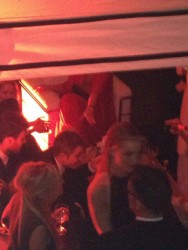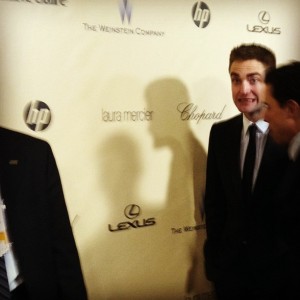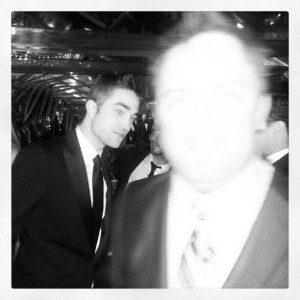 Tweets
@EW: #GoldenGlobes after-parties: HBO! Jon Hamm downing food, Rob Pattinson by bar, winner Julianne Moore dancing
@HerNameIsDeidre: Just asked Robert Pattinson what the highlight of tonight was. He answered, "Meh."
@marcmalkin: Get ready to scream...it's Robert Pattinson at the Weinstein company party! http://instagr.am/p/Uc6Kh9LWej/
@MattDonnelly: Just spotted #RobertPattinson at the Weinstein Co after party. #GoldenGlobes #omginsider
@MattDonnelly: Rob is with his manager + security guard. #GoldenGlobes #omginsider
@tedgibson: Yep that's who I am hanging out with #robertpattinson #peopleglobes xo
@JaredEng: Oh just chillin w Robert Pattinson at the @WeinsteinFilms moetusa party. He said he rang in the new year in England with the usuals - friends he's known since forever.
@aliciamalone: @RPAustralia saw him! He didn't stop for anyone, but looked good! I tried my best, got a smile. #illtakeit

@CelebSightings: RIGHT NOW: Robert Pattinson has a smoker friendly own private tent outside. #Globes (Sun 1033P)

@carlyjsteel: Robert Pattinson at Weinstein party #Goldenglobes

@marcmalkin: just got word that kristen stewart just joined Robert Pattinson at a super private post-@Goldenglobes VIP party. More to come. #eredcarpet

@sayLAViannerose: Dude. 3am-closed down the Golden Globes on the dance floor w/Hamm, Wiig, Fey, Poehler, Dockery, Redmayne, Rpatts/KStew, Waltz, Affleck... :)
via
Pattinsonlife
/
via