Series & Cie
Le Nouvel Observateur
Robert Pattison : "La politique, c'est un peu...
by LeNouvelObservateur
Robert Pattison : "Non, je n'ai pas encore de...
by LeNouvelObservateur
Après Kristen Stewart, Robert Pattison aussi va...
by LeNouvelObservateur
SEE THE REST UNDER THE CUT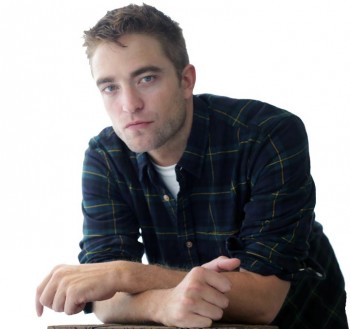 Interview
Post-apocalyptic western, "The Rover", thats screened out of competition, takes place in the Australian outback. But the film caused a sensation at Cannes, thanks to it's Hollywoodian cast: Guy Pearce ("LA Confidential") and Robert Pattinson, star of "Twilight," that play lawless men, struggling to survive.

Yesterday we met with the former partner Kristen Stewart, 28, also in Cannes for "Maps to the Stars," by the Canadian David Cronenberg.

We did not expect you in "The Rover" (Release June 4), this violent road trip frim Australian director David Michôd...
ROBERT PATTINSON: Me neither... I've been very lucky since I finished the "Twilight Saga". You can't imagine how many interesting scripts I get, like "The Rover." I loved "Animal Kingdom", the last film by David Michôd. So when I was offered the character of Rey, the young American severely wounded by soldiers abandoned in the desert, which is faced with a bitter and withdrawn Australian farmer played by Guy Pearce, I rushed into the adventure . This is a merciless face-to-face!

Was it difficult filming in the Australian outback?
Formidable instead! We spent seven weeks in beautiful, wild, remote from civilization areas. It was a nine-hour drive from Adelaide. Without laptops, without tv etc... And without the paparazzi! It was another life, in the depths of the desert. This inhuman atmosphere is felt throughout the movie, this feeling of doom like in "Mad Max".

You are also at Cannes with "Maps to the Stars"...
I think I would do all Cronenberg's films if he asked me. Two years after "Cosmopolis" where my character lived permanently in his big limousi , it amused me that gave me the role of a driver of the stars in Hollywood. This is a secondary role, but oh so significant, alongside the great Julianne Moore.

For an actor of your calibre, Hollywood, what does that mean?
A sort of bonfire of vanities. A fierce hard place, full of money , where ego and jealousy are terribly exacerbated. Where everyone wants to be famous at any cost. It's very, very hard to live there. Especially, if you do not have a serious professional environment and real friends to keep you from all temptations. Me, I 'm doing fine. I managed to live my life and fame. Probably because I know the dangers and pitfalls ...

"Twilight" is well and truly over...
Ah yes! It is well and truly over! I'm too old now to play the undead! There are so many directors with whom I really want to work .

Which?
Brady Corbet, a young director who will direct me in "The Childhood of a Leader," Harmony Korine ("Spring Breakers") soon. And the French Olivier Assayas for a gangster movie that I'll film in the end of the year in the United States. I also hope one day Quentin Tarantino...

(Gangster movie? Looks like it really is "Hubris", Assayas next project announced last year - read more here)
The Associated Press has a great interview with Rob -
CLICK TO READ
.
BFMTV
M6 (France)


"It's amazing and surprising to me that people are still following my career because I make really weird movies. It's nothing like Twilight, I even try to make myself look different. I don't have to make movies for money anymore. I'm so, so happy."
TG5 (Italy)
Le JT
Metro News
:
Robert, you're in Cannes to present not one but two films. Is this a coincidence ?
It's a nice surprise, although I admit that I really wanted The Rover in particular to be shown here. Actually, we missed all the other festivals in the hope to be here. We focused on Cannes because it'ss the most beautiful in the world. Particularly for a movie as different as ours.
Like Maps To The Stars. It's a film made outside the Hollywood system. Is this your way of showing where you want to take your career now that twilight is over?
What guides me is the desire to work with a director. I realized that if I worked with the best in the world, the bigger the chances I'll be happy with the result (laughs) and I'd have really satisfying work experiences. There are twenty filmmakers with whom I want to work and I just started. The next ones? This year, it will be Harmony Korine and Olivier Assayas. Then James Gray in January. We met, became friends but we waited until we found the right project.
If other young actors were in your place they would to try to land a role in a super hero movie, or at least a role in a big franchise. Did you think about it?
I've never auditioned for this kind of movie. And I'm not even sure I would know how to play a superhero. If I had my place in this world (he thinks). It doesn't mean that I wouldn't do a big studio film at some point. In fact, I watch so many of them. But I really struggle seeing myself in there, as an actor.
In The Rover, you play a simple-minded guy, that we don't know much about except that he is his brother's punching bag. How did you enter that mindset for the role?
On the first reading, I would heard his voice in my head. The voice of a guy who talks so low, you have to tell him to keep his mouth shut (laughs). So much so that every word that comes out of his mouth is a pain. It was a lot of fun even though when I watched the first cut, some of my dialogue was barely audible!
You are also on Maps to The Stars by David Cronenberg. Is the Hollywood portrayed in the movie as dark as the one you know?
I've always had a good time in Hollywood. To be honest, I like its dirty side as long as I don't spend a whole year there, that I don't become a caricature as we see in the film. To remain an observer: I can tell you that there are loads of weird people over there.
Do you come across them very often?
All the time! Actually, might be one now...
Don't tell me you sell your actor seats on the Internet like the young actors in the movie!
Ah if I could... (laughs) To be honest, everyone in Hollywood is a little bit crazy. The actors are in essence, if you consider that we're asked to play every human emotion, sometimes all in the same film. I assure you that you will have a hard time finding crazier people! (laughs)
RTL:

"There's definitely that kind of 'we don't give a shit about anything apart from money'. People are like that in LA but there are plenty of people who don't think like that and to be honest I've only had good experiences in Hollywood since I've worked in this industry. Of course, I've seen people lose themselves but I don't think it's Hollywood's fault but due to their own nerosis. This place attracts a lot of crazies who leave even crazier. But really it's really fun if you're not nuts *laughs*"
Rob on at 7:40
Cannes - The actor pursue his growth by stepping aside from the blockbusers. In attendance at Cannes for two movies in competition, he confided to Europe 1.
Portrait. Robert Pattinson is unrecognizable in his new roles. This year, the american (?) actor known for his role in the Twilight saga is at Cannes with two (?) movies in competition.
First, Maps to the Stars, the latest Cronenberg. In company with Julianna Moore, Robert Pattinson plays a limo driver whose dream is to become a scriptwriter.
The actor is also in The Rover by David Michôd, in which he plays a hunted criminal.
New direction. Robert Pattinson's career has taken a new direction for the past two years. The actor played a young billionaire in Cosmopolis, already directed by David Cronenberg. A collaboration that revealed him to art films' directors.
"I'm open to everything". "I don't think I've really changed, I've just been lucky", the actor confides to Europe 1's mic. "It's unbelievable what's happening to me, it's completely crazy", the actor assures that he's not shutting himself down from big production movies, or to a sequel to the Twilight saga. "I'm open to everything but I'm too old now. That being said, if Tarantino directs it, I'd have to say yes!"

Jacques Audiard. "I don't chose the movies I make depending on money or affluence anymore and it makes me really happy," Robert Pattinson continues that he would love to work with Jacques Audiard. A new direction that doesn't keep teenagers from worshipping the actor. On Sunday, some waited for him for hours in front of his hotel where he was giving out interviews.
France Inter (Audio)
Starts at about 1:00. Translation:
He plays in two movies at Cannes, The Rover by the Australian David Michôd. In a post catastrophy world, he plays a mugger sort of naive and a little banged up.
Rob: I think it's kind of funny, I do weird movies and I like weird movies, and those little girls screaming when they're going to see The Rover. It's kind of hilarious.
The other movie in which plays Robert Pattinson is in competition for the Palme at Cannes, Maps to the Stars by David Cronenberg.
Yes, in Maps to the Stars he plays a limo driver who dreams of becoming an actor. A secondary part but no worries, it's Cronenberg who two years ago, decided to give him the main role in Cosmopolis, presented at Cannes too, and let him practise his growth as an actor.
Cronenberg: I like to take credit for that. He was a very, very underrated actor but I knew he was talented. My instinct told me he was a star before he had the chance to prove he was a real actor. I mean it's like when he gave the Palme to Rosetta, everyone told us, it was terrible and now the Dardens keep coming back here and their actors have a great career. That's when you know your instinct is right and that of course makes you feel really good.
Robert Pattinson expresses then all his gratitude to Cronenberg.
Rob: It's just someone believing in you. Someone who you really respect and who makes you think about yourself differently afterwards. I was always quite ambious when I was younger but after Cosmopolis you kind of feel like you fufilled those ambitions afterwards and you believe in yourself a little bit more.